Donors to the Foundation who have supported work of the Foundation by contribution with an accumulation of $10,000 or more up to $25,000 are recognized as Benefactor of the Foundation. That membership is recognized with a Silver salmon figurine on the Foundation's recognition wall.
A | B | C | D | E | F | G | H | I | J | K | L | M | N | O | P | Q | R | S | T | U | V | W | X | Y | Z
A
Ark Masonry Askews Foods-Staff Charity Arthur's Gem Set Studio Ayotte, Brian and Gail
Dr Brian Ayotte and his spouse Dr Gail Ayotte arrived in Salmon Arm in 1980, having come here with their young family from Winnipeg. Brian had been practicing and teaching internal medicine at the St Boniface Hospital. Gail was completing a residency in Nephrology. Brian set up practice as the first Internal Medicine Specialist in the community. Dr Gail opted to look after family rather than establishing a practice here. Over the years Gail's skills were put to great use in caring for geriatric patients as they moved through the medical and care systems in the community. Serving on the Medical Staff at the hospital as a solo practitioner with 24 hour a day 365 day a year responsibility prompted Brian to work towards recruitment of other specialists in his and other specialties to serve the community. His efforts were rewarded and the community benefits to this day. With a flair for administrative functions Brian became the Chief of Staff at Shuswap Lake General Hospital. He served on many inter-hospital committees to improve the delivery of health services across the whole region. After the establishment of Regional Authorities to bring governance to hospitals Brian served as Chief of Staff for the North Okanagan Region. Brian and Gail seemed to want a touch of the country life. They established themselves upon arrival in Salmon Arm on what might be described as a 'hobby ranch' and became quite adept at raising sheep. Gail became quite an expert at carding and spinning wool. With her group she competed with success in competitions as far away as Edmonton. As retirement grew nearer for the Ayottes they decided to leave the ranch and built themselves a retirement home up near the ski hill. Again showing the pioneer spirit, their home built of log is off line to hydro and telephone. They have made it a real showpiece. The Ayottes are recognized a connoisseurs of good wine and are accomplished wine makers Once retired, Brian, wanting to still be involved, has been teaching at the Medical School at UBC Okanagan in Kelowna. He also serves on the Board of the Shuswap Hospital Foundation and had two years as President of this group. Brian served for many years on the Heart and Stroke Foundation both provincially and Nationally. He was President of the provincial body for two years. Though Brian claims to be retiring from this group it seems that his talents are so much in demand that he is continuously called back to participate or lead committees in that group. Brian and Gail's contribution to this community has been outstanding. Their support of the Shuswap Hospital Foundation has been generous and we are happy to recognize them as "Partners' of the Foundation
B
Bank of Montreal Barnard, Frank Bradford, Dorothy Joy Bradford, Stu & Kathy
C
Canoe Senior Citizen Association
The Canoe Seniors Citizens Association was established in 1973 and operates in Canoe BC. The association has approximately 100 members from the Shuswap area. They hold many activities in the Canoe Hall such as crib, seasonal events, and barbeque evenings. The Bingo game nights helps fund yearly events that are fun for all ages. The Shuswap Hospital Foundation very much appreciates the efforts of the Canoe Seniors Citizens Association and we are thankful for the most generous support of our newest Benefactors, Canoe Seniors Citizens Association.
Cartwright, Tami & John Co-op Employees Donation Fund
D
Dhaliwal, Gurmail & Naranjan Dolan, Paul & Marilyn Douhaniuk, Mary
Mary Douhaniuk was a prairie girl, born in the small town of Killaly, Saskatchewan in 1939. She loved to help people and graduated a Registered Nurse from Regina Grey Nun's Hospital. Her nursing career began at St Peters Hospital in Melville Saskatchewan. and continued to include Public Health duties in places like Humboldt, La Ronge, Fort Smith, Port Smith, and Massett on Queen Charlotte Island. Mary grew to really love service to the natives particularly in the far north. Her career had her crisscrossing the continent and providing that much needed service in places like: La Ronge, St Francis, Great Bear, Fort Franklin, Sandy Bay, Deschambault Lake, God's Lake, Sarcee, Rankin Inlet, Frobisher, Albany River (James Bay), Moosinee, Igoolik, Southern Reindeer, Spiritwood, Chitek Lake, Witchekan Lake, Pelican Lake/Big River. Mary enjoyed exploring the world and traveled for vacations to places like New Zealand, Australia, the Philippines, Hong Kong, Austria, Germany, and Hungary. A full though abbreviated life of service, Mary succumbed to illness and passed away in Salmon Arm in 2002. Through her estate Mary Douhaniuk was generous to the Shuswap Hospital Foundation and is recognized as a Benefactor of the Foundation.
Drake, Milton & Pam Dube, Al – Estate Dyke, Chris and Margreta
E
Edgell, David & Caroline Elks Lodge # 455
F
Flatla, Larry & Bonne
G
Gaunce, Ron & Louise Naddeau
H
HBC Foundation Hirtle, Rick & Linda Hiscock, Dr Stephen Hlina, Anna Hyderman, Mark & Angela
I
InView Optical Inc.
J
JC Johnson Land Surveying Inc.
K
Kuzek, Dan & Monica
L
Lepine, Leo & Yvonne Low, Pamela & Cedric LST Ventures
M
Mackenzie, Tracey Roxanne – Estate MacQuarrie, Roy & Vicki Marshall, Beverley
Bev Marshall and her husband Gordon have been faithful supporters of the Shuswap Lake General Hospital and the Shuswap Hospital Foundation. Gordon served on the Board of the Hospital from 1964 to 1969. Bev donated much time and energy to the work of the Auxiliaries at the Hospital. The family first came to Salmon Arm in 1961 where, under the leadership of Gordon, they acquired the General Motors dealership in Salmon Arm which became know as Salmon Arm Motors. They operated that business for many years until retirement. The family was always a big part of the community, active in so many civic projects. Gordon was a Rotarian for 37 years and rose to be president of the Salmon Arm Rotary Club in 1968/69. He, with the support of Bev, introduced the Club to several substantial projects. He was awarded a Paul Harris Fellowship by the Club. The family loved the lake and the outdoor life that went with it. After retirement Gordon and Bev often went south in the winters where they met many friends from all over North America. Many of these friends would show up, visiting back in Salmon Arm in the summers and they were treated to tours of Shuswap Lake of which the Marshalls were very proud. After Gordon's passing Bev continued to support the Foundation's work and left generous contributions. Even after her passing in 2013 her estate again remembered the Foundation. The Shuswap Hospital Foundation is proud to count Bev and Gordon as Benefactors of the Foundation.
Mathys, Werner McCall, Ines McClelland, John Noel & Lila McCook, Louise McTavish, Dr. Maureen L.
N
Norgaard, Niels & Helga North Shuswap Lions Club
O
Ogino, Naomi Overend, Howard & Clara Owens, Ralph & Norma
Ralph and Norma Owens emigrated from Britain to Canada with their young family in 1966 landing in Salmon Arm after what they felt was a very long train ride from the East Coast. Ralph had a background in the travel business but employment at that time was scarce in that field. His employment went from clerking in a hardware store to working shifts at the mill in Canoe. Ralph took the opportunity to re-enter the travel business and eventually owned and operated Owens Travel in Salmon Arm. Norma utilized her educational skills and laboured for several years as a teaching assistant in the School District. Many special needs kids benefited from her dedication. Norma has a keen interest in drama and offered her talents with the Shuswap Little Theatre for many years both on and off stage. Her skills and talent were recognized by her colleagues and she was kept very busy. Ralph had a hand in the Theatre operation as well, serving as Treasurer for that group for many years. As a family they were a part of the community, participating in so many aspects, sporting, cultural, and service. Ralph was a member of the Kinsmen Club and Norma obviously a Kinnette, subsequently the K-40. Eventually Ralph became a Rotarian and served in the Salmon Rotary Club as Secretary. He also was a part of many of the service committees of Rotary. As a one man committee Ralph has operated the Askews voucher program within the club for many years. The Club has profited by many thousands of dollars from this program because of this dedication. Ralph joined the Hospital and the Hospital Foundation Board in 1983 and served as the chair of the Foundation in its early years. He continued to serve on the Foundations until 2012 when he retired from that position after 25 year of service. On that occasion Ralph was granted an Honorary Life Membership in the Foundation Society. His term on the Hospital Board ended in 1998 when the boards were dissolved in favour of Regional Governance. At that point Ralph accepted an appointment to the North Okanagan Regional Board where he served for another four years until that board was dissolved in favour of a larger regional board of the Interior Health Authority. Ralph and Norma have been ardent community supporters and the Shuswap Hospital Foundation is proud to be able to recognize them as 'Benefactors' of the Foundation.
P
Parfitt,  Dr. Christopher & Marg Penner, Dr. Lee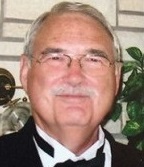 Dr. Lee Penner sadly passed away in November. Dr. Penner and his wife Jos raised their family in Salmon Arm and Dr. Penner worked for many years at the Shuswap Lake General Hospital as well as in family practice.   He was a well respected and much loved physician and general practitioner who made a difference to health care in our community.  His career spanned many aspects of health care including surgery, anaesthetics, emergency and obstetrics, he delivered well over 1,000 babies!.  Dr. Penner was a UBC Clinical Professor for medical students mentoring in rural practice, he also served as President of the Medical Staff and Chief of Staff and became a mentor, advisor and respected colleague to many.   Dr. Penner also enjoyed activities within the community, he was a Rotarian, and worked with organizations such as Citizens on Patrol, Haney Heritage Village and the Probus Club.  His hobby of boating led him to become a Boat Safety Inspector and a Power Boat Squadron member. Potter, Dennis & Margaret Pryhitko Matt & Beth
R
Randall, John Edward – Estate Reddecliff, Ronald & Mav Renaud, Aurelia – Estate Romyn, Petrus C. – Estate
S
Salmar Community Association Salmon Arm Royal Purple Lodge #279 Scotiabank Shields, Ian R Shuswap Lake Senior Citizens Society Sneve, John – Estate Spicer, Sandra – Estate Stewart, Wilbert & Shirley
Welcome to our newest Benefactors Wilbert and Shirley Stewart. Wilbert and Shirley Stewart have lived in Sicamous almost 20 years and prior to that they resided in Salmon Arm where they farmed and raised their 2 children. Now they are the proud grandparents of three grandchildren and 1 great grandchild. Shirley was a nurse and practiced at the old hospital in Salmon Arm as well as in Penticton, Vernon and Fort St.John. Shirley stated "it is good to see that hospital staff today have the same goals as we did when I was a nurse, to see people leaving the hospital, well and healthy again". Wilbert enjoyed farming as well as carpentry. He mentioned "I was proud of being able to help build a number of buildings in Salmon Arm". Wilbert and Shirley noted that they have needed to use the Shuswap Lake General Hospital over the years, "sometimes in emergency situations" said Shirley, "we feel that it is now time to give back by making a donation to the CT Scan Upgrade". Wilbert & Shirley Stewart's donation will assist in bringing the CT Scan Upgrade to the hospital and the Shuswap Hospital Foundation is extremely grateful for their thoughtfulness and generosity. We applaud Wilbert & Shirley Stewart for their assistance to fund much needed equipment for the Shuswap Lake General Hospital and we congratulate them on becoming Benefactors of the Shuswap Hospital Foundation.
T
T.D. Bank Financial Group Thibodeau, Sharron Turner, Eddie & Carole
W
Wainwright, Ramona Walton, Ellen
Ellen Walton is a long time resident of Salmon Arm and has lived in the area for over 35 years. Ellen was proud to be a war bride, she was one of seventeen young ladies in this area who had been raised outside of Canada and married Canadian servicemen. They were known as 'The War Brides' and would meet often over the years. Ellen was married to Ron Walton who spent his working life in the lumber industry after service in the R.C.A. during W.W.11. Now at 90 years of age, Ellen enjoys her flowers and is an avid gardener who creates all her own flower baskets for summer time enjoyment. Ellen also enjoys spending time cooking and with her family, she is a very active individual and she has made a strong commitment to health care through Shuswap Hospital Foundation. We are extremely thankful for supporters such as Ellen Walton, her thoughtful and generous donations are very much appreciated. The support donated by folks like Ellen Walton will assist in providing the best of patient care and comfort in the health facilities of the Shuswap area. Walton, Ellen Wingate & Walstow, Arlewyne &Chris