Donors to the Foundation who have supported work of the Foundation by contribution with an accumulation of $25,000 or more up to $50,000 are recognized as Builder of the Foundation. That membership is recognized with a Titanium salmon figurine on the Foundation's recognition wall.
A | B | C | D | E | F | G | H | I | J | K | L | M | N | O | P | Q | R | S | T | U | V | W | X | Y | Z
A
Ahmadiyya Elders Association
B
Beckner, Dr. Kevin & Suzanne Befus, Carol Bell, Clifford
Bollywood Bang
Board members of the Shuswap Hospital Foundation, President Theresa Markowski and directors Diane Pyke and Rochelle Dale were at Shuswap Lake General Hospital to give a huge 'Thank You' to board member Sunny Dhaliwal and Mark Schneider, co-chairs of The Bollywood Bang held in October 2019.   Sunny, Mark and some of the folks that helped to organize the event presented a cheque for $46,307, proceeds from the Bollywood Bang event, to the Shuswap Hospital Foundation.  A total of just over $155,000 was raised through direct donations and proceeds from the amazing Bollywood Bang event.  The board of the Shuswap Hospital Foundation is extremely grateful for the hard work, passion and energy that went into organizing Bollywood Bang in Salmon Arm!.
Boyd, Scott
C
Casavant, Eugene & Lorette
Eugene and Lorette Casavant originally hailed from Saskatchewan. Following time spent in Dawson Creek with Eugene in the position of Administrator of an Area Hospital, the Casavant family came to the Salmon Arm area in 1982. Eugene took the position as Administrator of the Shuswap Lake General Hospital. Eugene and Lorette had six children and Eugene retired from his job to make way for hospital and health care regionalization in 1998. The following couple of years Eugene was involved in local health care as a patient dealing first with cancer as well as a stroke. Not daunted by this, Eugene went back to work as a volunteer with the Shuswap Hospital Foundation which he had helped establish in 1986. Eugene volunteered as the Managing Director of the Shuswap Hospital Foundation and spent 15 years shepherding the Foundation in its goals and objectives to improve local health care access in the Salmon Arm area. Community support exceeded $300,000 to outfit Bastion Place – the Foundation's first big success. Fundraising for the CT Scanner in 2008 was highly successful. $1.5 million was raised within a year. In addition to the Shuswap Hospital Foundation, Eugene has also committed his time and energy as a member of the Salmon Arm Rotary Club for 40 years and as an active member of The Knights of Columbus for 54 years. The Board organized a Tribute Dinner on October 5, 2013, to recognize and thank Eugene for his dedication to health care services in our community and express deep appreciation for his role with the Foundation for so many years. His vision and hard work have greatly advanced the pursuit of quality health care in the Shuswap. In recognition of this, the Board provided Honorary Life Membership to Eugene Casavant and established a Casavant Legacy Fund. Eugene is an inspiration. His kindness and generosity have helped a large number of our area residents. The Shuswap Hospital Foundation President, Joe Johnson stated; "Our Foundation is truly honoured and proud to be the recipient of Eugene's spirit of dedication and volunteerism." Shuswap Hospital Foundation is proud to be able to recognize Eugene and Lorette Casavant as "Builders" of the Foundation.
Custom Space Designs Ltd.
D
Douhaniuk, Bill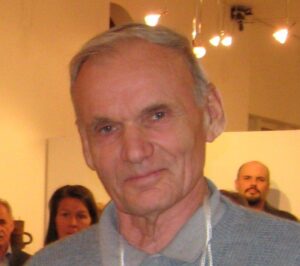 Douhaniuk Bill Donor Shuswap Hospital Foundation Bill Douhaniuk was in the small town of Killaly, Saskatchewan. A farm boy, Bill looked to find a career outside the farm environment. He studied and became a social worker and dedicated himself to supporting native people in Saskatchewan and the other prairie provinces. Bill worked for many years in his profession and became well recognized for the support and counsel he was able to bring to the native world as they struggled to adapt to life on and off reserve. In the 1990's Bill moved to Salmon Arm and was pulled back to his farming roots. Bill purchased land at the foot of the fly hills and began to develop several varieties of fruit bushes, blackberries, raspberries and the like. He built himself a home on his property. Unfortunately for Bill his property was damaged with the wild fires and Bill himself suffered some personal injuries that made it difficult to continue his farming dream. The property was eventually sold. Bill also had a passion for reading and he was and continues to be an avid fan of the public library. His reading interests are diverse but would be considered by most to be heavy reading. Bill is a member of the Knights of Columbus and gives as much of his time as he can to those efforts. Bill loves his coffee and can be seen frequenting many of the popular coffee places in town. Bill has been very generous in support of the Hospital Foundation and has been recognized as a Benefactor of the Foundation.
E
Emmerzael, Fred & Marilyn
Fred and Marilyn Emmerzael Donation to Shuswap Hospital Foundation[/caption]
Fred and Marilyn Emmerzael moved to Salmon Arm in 1992. They started their business called "Little Projects", which has grown over the years to include more machines and bigger projects. Fred and Marilyn enjoy their life with their family here in the Shuswap and have made donations to the Shuswap Hospital Foundation over the past few years. "We feel our local hospital is a vital part of our community and therefore we feel a strong desire to support it. We hope that our support can make a difference in our community through giving to Shuswap Lake General Hospital through the Shuswap Hospital Foundation," said Fred and Marilyn. Thank you to Fred and Marilyn Emmerzael. The Shuswap Hospital Foundation is extremely grateful for supporters such as them. This support will assist in providing the best of patient care and comfort in the health facilities of the Shuswap area.
G
Gibson, Dilys & George
J
Johnson, Joe & Bobbie
K
Knights of Columbus #7107
L
Longdo, Vern & Dorothy
Vernon D (Vern) and Dorothy Longdo have resided in the Shuswap for several years since retirement and have been active volunteers in that time. Vernon had a full career as a mining engineer which took he and his family across the country. They lived in communities such as Edmonton, Vancouver, Penticton, Calgary, Elliot Lake, and Labrador, being pulled about by Vernon's occupation. All the while Dorothy practiced her teaching profession as they moved from community to community. She gained a great reputation and recognition form all those who benefited. Vern and Dorothy have two Children, a son Blair from Calgary and a daughter Lianne of Salmon Arm. and now a number of grand children. Family was always an important part of life for the Longdo's. Sadly Dorothy passed on August 10, 2012. Many of their friends honoured Dorothy with donations to the Hospital Foundation and a Tribute has been developed in her memory. Vern and Dorothy were generous supporters of the Shuswap Hospital Foundation and the Foundation is proud to recognize them as 'Benefactors'.
M
Masonic Grand Lodge of BC McClellan, Brenda McClellan, Lois – Estate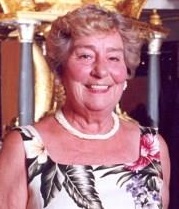 Lois Fay McClellan (nee Farquharson) was borne on October 6, 1930. Lois, my mom and friend, left her current life on September 25, 2016 after a short battle with lung cancer. Lois was the youngest daughter of Edna May and (William) Nelson Farquharson, of North Vancouver, BC and was married to Peter Graham McClellan (deceased 1996). She raised 2 children; her son and first born Douglas Graham McClellan (deceased 1975) and her daughter Brenda Mae McClellan (of Salmon Arm). Lois (with my Dad) moved to a Silver Creek acreage in the late 80's and shortly after the 1998 fire moved into Salmon Arm, first to North Broadview, and then to Braeside Place. Mom's "English" daughter Carolyn and her husband Peter Beard followed her to Salmon Arm in 2009 with daughter Brenda finally getting the idea and arriving in 2013 with her husband David Walker. Lois will also be greatly missed by Carolyn and Peter Beard and their children Amanda (and spouse Ravi), and Matthew (and spouse Paula) along with her "adopted" great-grandchildren: Naveed, Aria, Zoe and Amelia.
Milligan, Thomas Monk, Douglas & Doriane Monk, Ingrid & John – Estate
Ingrid and John Monk were generous supporters of the Hospital Foundation. John and Ingrid generously supported the CT Scan Project by turning over a large donation of securities, amongst the first to use this type of philanthropy. Ingrid saw fit to remember the Hospital Foundation even after her passing and left the Foundation yet another very generous sum. The Monks were proud to consider themselves members of the Sicamous area for many years. John grew up on a farm in the Grindrod area and spent a career in education teaching in the public schools in Eagle Bay and Grindrod. He did his stint in the military teaching Officer Training in the UK. He moved on to higher education and eventually became Dean of the City of Vancouver Vocational Institute for ten years until retirement. The draw of the Shuswap brought John and Ingrid back when John retired at the age of 55. They settled on Mara Lake and in the latter years in Salmon Arm both were very active in the Community. With the support and backing of Ingrid John became active in local government, land tribunals, Chamber of Commerce, and other community development such as the Salmon Arm Nature Bay Enhancement Society. The Shuswap Hospital Foundation is proud to recognize Ingrid and John as Benefactors to the Foundation.
P
Paterson, Gavin Pryhitko, Sheila Pukas & Laird Families
R
Royal Canadian Legion #62
S
Salmon Arm Medical Staff Sandra Schmirler Foundation Shuswap Lake Health Care Auxiliary
The Members of the Shuswap Lake Health-Care Auxiliary were very pleased to be presented with a Titanium Fish representing $42,000 in donations to the Shuswap Hospital Foundation. The Shuswap Lake Health-Care Auxiliary has provided support and comfort for patients and residents in the SLGH and Bastion Place for over 100 years.  They provide greeter services for the ER department and day surgery patients and they staff the gift shop with volunteers daily.  The auxiliary also sponsors the Youth Health-Care Volunteers and presents $2,000 in scholarships annually to those entering the medical field.  In addition, they purchase much needed items for the hospital and Bastion Place. Funds are raised at annual event such as garage, book and bake sales, a silent auction in the Spring and a gift wrapping service in December.  If you are interested in joining this amazing group, please contact Edie Swanson at 250-804-0145.
Shuswap North Okanagan Division of Family Practice Smallpiece, Robert & Bernice
T
Tim Hortons Titus, Don & Dorothy